28/11/2019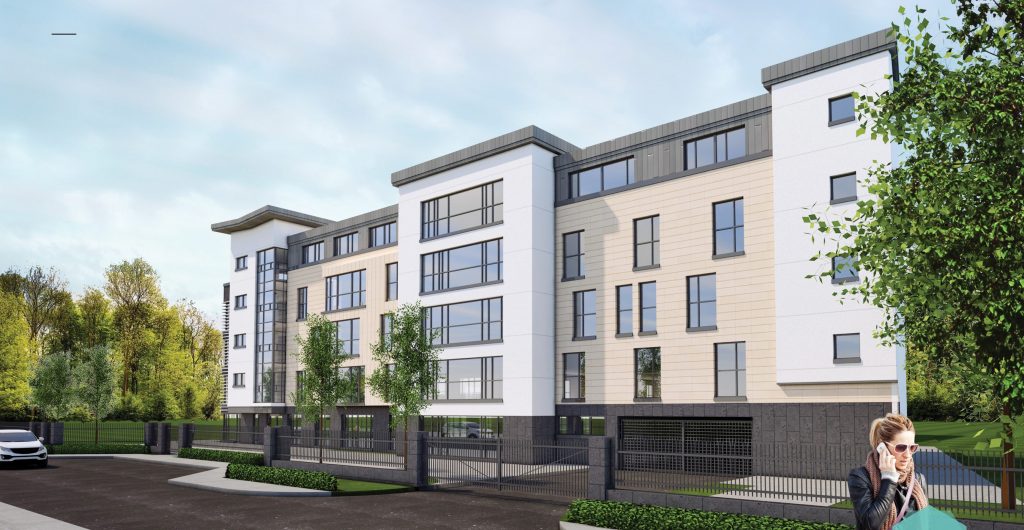 THE development pipeline of new nursing home bed spaces fell in the first 10 months of this year despite growing demand for residential care.
According to the latest report from research body Construction Information Services (CIS) the volume of projects and bed spaces under construction fell compared to the same period of 2018. There were only 335 bedrooms under construction or about one-third the 1,140 bedrooms being built in 2018.
Further out the pipeline there was also a decline in the number of projects which were granted planning permission.
On the positive side there has been a dramatic increase in the volume of projects seeking planning approval.
Nevertheless the gap between demand and supply looks set to widen before it improves.
A 2018 government report forecast a need for more than 12,000 net additional nursing home beds throughout the country. Another report by consultants BDO also pointed out that between 3,000 and 9,000 public and private nursing home beds may be lost from the current stock of 30,000 because some of the properties will not meet regulatory standards.
One of the few property developers to respond to demand is Richard Barrett's Bartra Capital. It has set itself a target to provide 1,500 new bed spaces. During the summer it opened its first, a 123-bed centre, in the North Dublin coastal area of Loughshinny.
Bartra's nursing home CEO Brian Keane expects to open a second at Northwood, Santry, Dublin 9 with 118 beds on a 0.43-hectare site by next April. Construction work on a third with 221 beds is under way next to Beaumont hospital off Kilmore Road, also on Dublin's northside.
Bartra recently received Bord Pleanála approval for a fourth with 146 beds in Clondalkin. This is being undertaken with the Presentation Order of nuns for whom Bartra will provide a 14-bedroom home on the site.
The developer is also in negotiations to acquire two sites on Dublin's south side.
Mr Keane explains it takes longer to grow the healthcare side of Bartra's business by developing new homes rather than buying existing operations.
"However this way we can ensure that the homes will be capable of responding to the future and changing demographic needs of our ageing population," he adds.
Its current projects in Beaumont and Santry have the financial backing of Cullaun Capital, whose chief executive Stephen Bell says the BDO report identified development opportunities in the nursing home sector.
Cullaun is not alone willing to lend for new nursing home developments but also willing to provide finance on the basis of profit participation with the operators of nursing homes.
The BDO report shows the cost per room to build a new nursing home can range between €100,000 and €145,000 excluding the cost of land.
It also pointed out the sector is fragmented with less than 20pc of beds under the control of well-backed groups. At the time of the report the largest operator, Mowlam, had 26 homes and the next three operators Carechoice, Silverstream and Brindley each had eight.
Another Irish developer Blackbee, headed by David O'Shea, has ambitions to become a major player. It has set up a subsidiary, Aperee, which aims to spend €250m in the sector. The investment will initially see the construction of 1,000 new single en-suite beds and the acquisition of 750 existing beds.
In the near future it expects to take over two Munster homes and submit a planning application for a third at a site it has acquired in Glanmire, east of Cork city. An unusual feature of its sites will be the inclusion of separate crèche/Montessori schools as international experience shows both younger and older persons benefit from daily interactions.
Overall the BDO report pointed out that family-owned, single home operators dominate the sector and consequently limited capital has been available for improvements, extensions and new builds.
A recent Business Post report indicated a number of homes are leased by operators which because they don't own the properties have no incentive to invest in upgrading the facilities.
Both Bartra and Aperee will both own and operate their homes which should ensure they are well maintained.
Meanwhile the elderly population will grow as those aged 65 and over is projected to rise 145pc between 2016 and 2051. Those aged 85 and over will grow by almost 350pc during the same period. In addition demand will also increase for accommodation of non-critical care for patients currently taking beds in hospitals.
Despite such clear demand property developers and nursing home operators have been slow to ramp up supply. The CIS report shows a 36pc decrease in projects commencing on site in Leinster this year while in the three Border counties of Cavan, Donegal and Monaghan there was a 50pc fall in projects.
On the plus side Munster counties saw a 50pc increase in projects commencing on site while Connaught held activity at 2018 levels.
Leinster region saw a 5pc increase in the volume of projects which received planning approval.